Cindy Says: Your Program a Keepsake? Absolutely!
Cindy Says: Your Program a Keepsake? Absolutely!
First impressions are never forgotten, and despite what you may think, the first impression your audience has of your show isn't the moment the lights come up on the stage.  The first impression happens the moment they are handed the program by the student usher. If your printed program doesn't have a priority position on your "to do" list, think again. Your show program should put forth a spirit of welcome and is vital to setting the tone for your theatrical experience.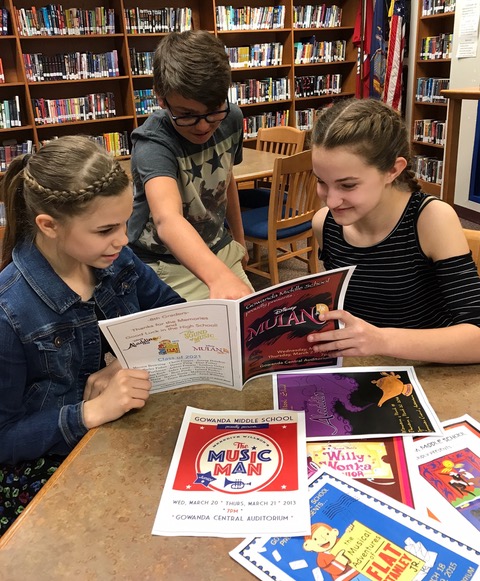 The program can be comprehensive or simple, thick or thin, big or small.  Minimally it should include required show credits, the names of all participants and musical numbers. You might add information about your theater program, your school and a "special thanks" section.
Printing your program in house is usually a budget win.  Online programs such as Playbillder.com are time saving, look professional and are extremely reasonable.
I asked Sarah Jane Arnegger, Director of Education at Playbill, for her best tips. I have to confess, if I could only have a few things on a desert island, I might grab my collection of PLAYBILLS. Sarah Jane suggests:
Give yourself a realistic deadline for completing your program. This way you're not waiting until the night before to complete and print your program!
Make the cover art for your program fantastic! Work with your licensing company to make sure your art work falls within the guidelines per your contract. 
Sell ads! Create an advertisement model that makes sense for your community and donors. Get the school community involved by selling small "Shout-out ads" in a section of the program.
When it comes to printing your program, consider trade deals with local businesses. Have a local business underwrite the cost of printing your programs by giving them a prime ad location in your program, a few joint social media posts and a quick shout out onstage to thank your donors!  
Make your program collaborative, informative and accurate. Create something you and your students are proud of. You will enjoy looking at them twenty years later.  I still do!   CR